Transparency in the
ELECTRONICS PRODUCTION
Transparency in the
ELECTRONICS
PRODUCTION
Like all industries, the electronics industry has its own special characteristics. Today, there is hardly a product that does not contain an electronic component, from the illuminated shoe heel to the water tap.
PROMATIX has very long-standing and detailed expertise in this area.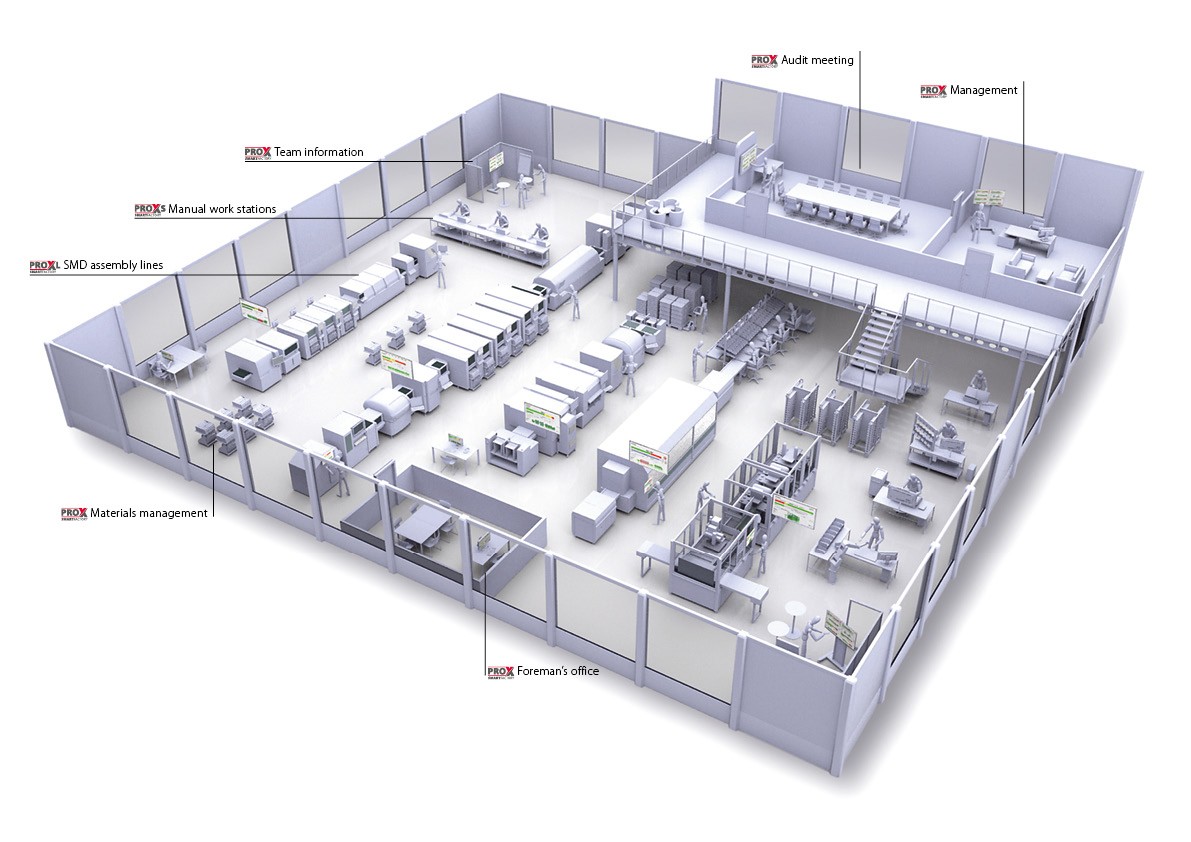 Solutions for sustainable productivity development.
PROMATIX continuously captures data in real time – from the manual workstation to the line.
With our solution Pro X Smart Factory L we offer a module that can be installed quickly during production, independent of the system supplier. Since the placement lines are very cost-intensive systems, optimal utilisation is essential. This is where Pro X Smart Factory L directly to.
It shows the line directly on the online monitor as an illustration, and it shows the system status of the individual components. In the event of a line malfunction, it guides the operator directly to the system that caused the interruption.
Productivity increases of up to 30% are not unusual here.
Of course, we have the necessary modules for all operations in electronics, from individual machines to individual assembly and assembly islands.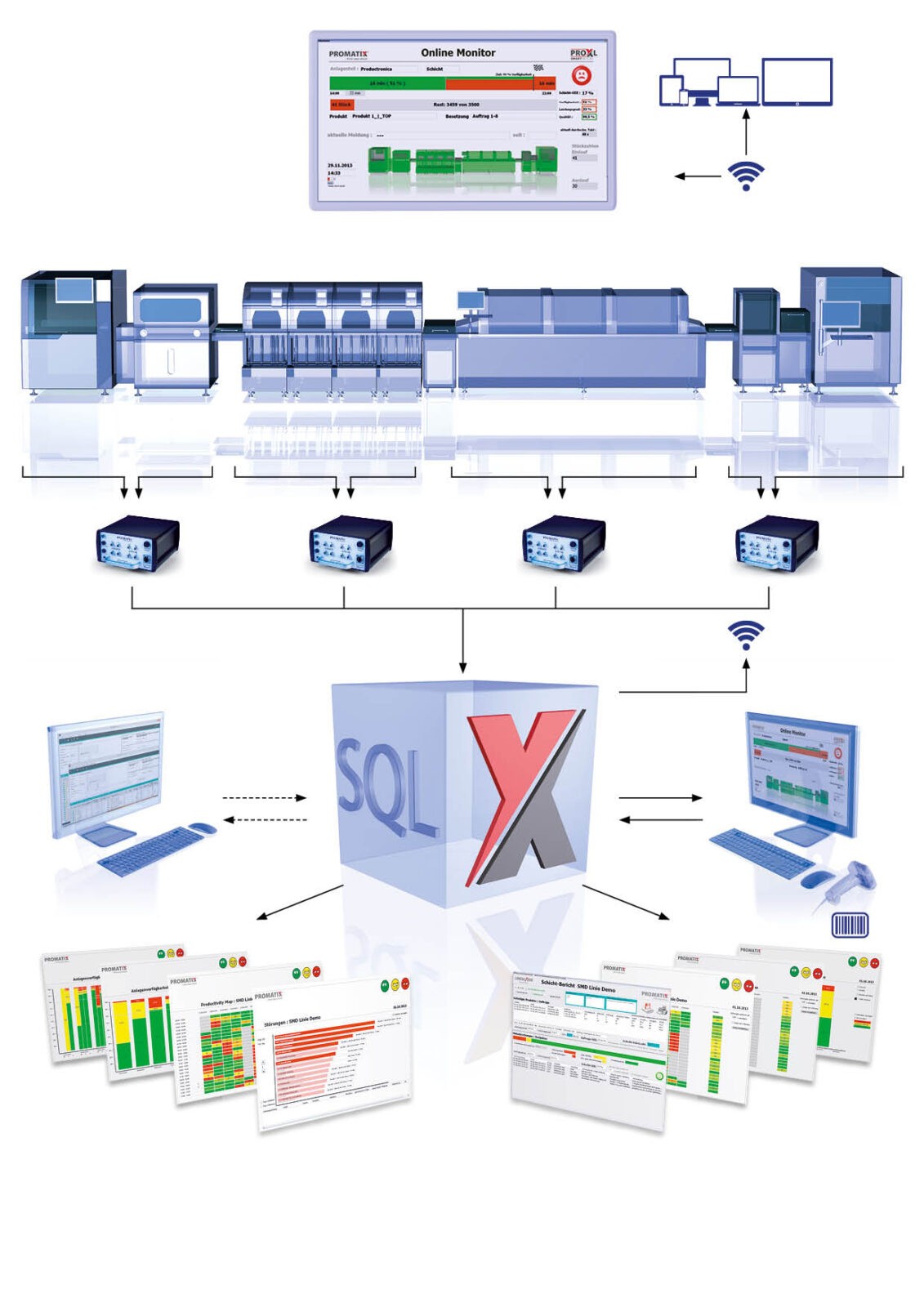 Risk-free trial installation
So that you can convince yourself of the benefits of our system,
we will be happy to carry out an inexpensive, non-binding and therefore risk-free
trial installation in your company.
Rental or leasing are also possible on request - talk to us!
Offer of a personal interview
Have we aroused your interest or do you want more information
our team of experts is at your disposal under the telephone number
+49 (0) 7392 – 709 16 38
available.
We would be happy to arrange an appointment to present our system to you personally and in detail.