TRANSPARENCY
IN THE MECHANICS
PRODUCTION
TRANSPARENCY IN THE
MECHANICS PRODUCTION
PROMATIX: Successful shop floor management means collecting data at the point of value creation and evaluating it in a targeted manner.
Systematic shop floor management consciously brings decision-makers to the place of value creation – in production.
This is where PROMATIX comes in and records the relevant data of the entire production in real time via the machine signals – from manual workstations to individual machines to automated production lines. The data obtained is then supplemented by structured employee information.
An information situation is created that contains machine data, operating data as well as information from the organisational environment.
The complete picture shows the entire shift, set-up times, production times and lost times in relation to the order or product.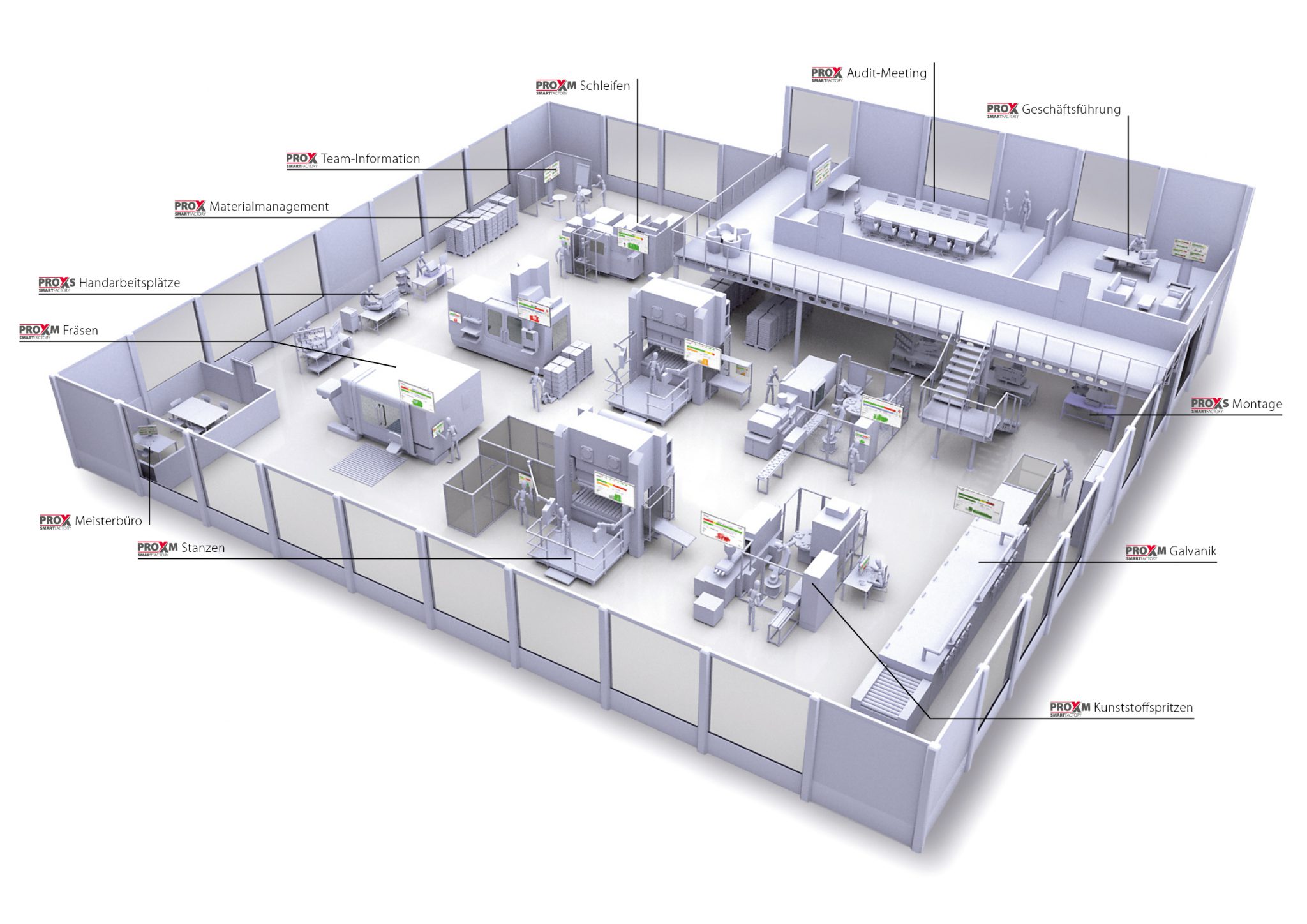 Solutions for sustainable productivity development.
PROMATIX continuously captures data in real time – from the manual workstation to the line.
Companies that do not yet operate a shop floor management system should test the advantages of real-time data collection and production control using PROMATIX tools with a pilot project in some areas of production. Because the benefits of targeted measures in shop floor management are great:
Deviations are quickly recognised and a correspondingly rapid response is possible
Problems are solved in a sustainable and structured way
The use of resources can be optimally planned and implemented
Processes and procedures are optimised and stabilised
Robust data for planning and control are available
Optimisation potentials can be clearly presented and proven
All target and actual states are made transparent and comprehensible.
Communication is objectified and improved
Teams can be specifically involved in the optimisation
Employees are relieved and motivated to help shape the change processes
Defined information is made available – where it is needed
Rely on Shopfloor Management with PROMATIX and ensure a knowledge advantage. Use the tool without risk initially in test mode and convince yourself.